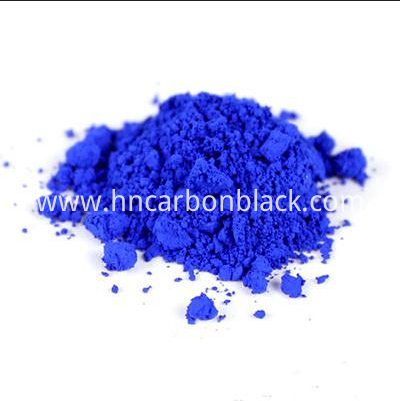 What is the difference between phthalocyanine blue and ultramarine blue in color and performance?

The difference between the two mainly depends on the following aspects

In terms of color

Phthalocyanine blue is dark blue and ultramarine blue is light blue. Phthalocyanine blue has three kinds of hues: red phase, purple phase and green phase. Generally speaking, there is only one hue of group cyan - red hue. The difference of hue has a great influence on the actual use of the two kinds of blue toners.
According to the types of pigments

Phthalocyanine blue belongs to phthalocyanine pigment in organic pigment system. Ultramarine blue belongs to the blue pigment in inorganic pigments. Therefore, phthalocyanine blue does not contain heavy metals, while ultramarine blue contains trace heavy metals. But ultramarine blue is different from other inorganic blue pigments, such as iron blue. It contains a very small amount of heavy metals and belongs to non-toxic inorganic blue pigments.

From the performance of pigments

Phthalocyanine blue has strong coloring power, but its light resistance and weather resistance are not as good as that of ultramarine blue. Ultramarine blue has strong covering power and good endurance, but its coloring power is not as good as phthalocyanine blue.Ultramarine blue has to improve the performance is white, used in yellow products, can effectively remove the yellow light in yellow products, make it more white.
From the use of pigments
Phthalocyanine blue is usually used in ink, plastic, also used in coatings and paints. Ultramarine blue is more used in all kinds of coatings, plastics, as well as daily chemical products, such as washing liquid, washing soap and washing powder.